Arizona investment properties provide a unique opportunity for owners to get in at the bottom of the fastest recovering real estate market in the US.
In 2007, the housing market in Phoenix fell into a deep and steady decline. With a glut of available properties and high vacancy rates, property values dropped by up to 60%. The United States Census Bureau ranked Arizona second for population growth as a percentage in 2010, coming in behind Nevada.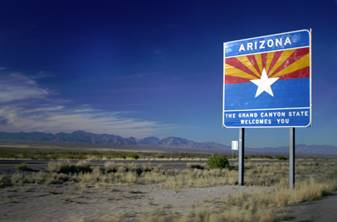 Because of the low occupancy rates, in 2011 price levels were set with a built-in vacancy factor of 10-30%. As the population in the Phoenix Metropolitan Statistical Area (MSA), which includes Wickenburg, continues to grow, vacancy levels have decreased and rental rates have increased. The pool of qualified buyers in the area is low, offering investors the perfect opportunity to get in at the ground level.
Why invest in Arizona?
lower cost of living
small pool of local, qualified buyers driving prices down
decreasing vacancy rates
opportunity for immediate return on investment
close to all major services and amenities
year-round sun
Currently multi-family residential properties are undervalued in Arizona. With strict lending criteria and credit standards facing potential homeowners, the demand for rentals will continue to grow. This pool will combine both those who don't qualify for loans in the current mortgage landscape and those who can no longer afford to own their homes after the housing market crash. Employment in the Phoenix area is diverse, which in turn helps stabilize the labour market even at a time when the housing market is in flux.
The cost of living in Arizona is significantly lower when compared to states like California. With lower sales tax of 6.6% in AZ (California's sales tax is 8.25%) and the 11th lowest overall state per capita taxation and national ranking in the country, Arizona presents a unique and affordable living environment for snowbirds and locals alike.