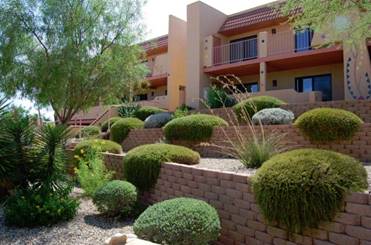 Owners at Desert Gold have instant access to turn-key positive cash flow, or to an idyllic Western getaway with easy access to world class amenities in Wickenburg, Arizona.
Attractive market conditions, future growth potential and immediate cash flow opportunities make now the perfect time to invest in Arizona.
Current market conditions make this the perfect time to get in on the ground of a huge and rapidly recovering real estate market. Whether you're looking for a simple investment opportunity, a winter home away from home or a combination of the two, Desert Gold has everything you've been looking for in a tranquil setting a short drive from all of the big city draws that Phoenix has to offer.
There are a few major points to consider when looking at purchasing an investment property. The first is location – Desert Gold is a charming and cheerful neighborhood that is safe, easily accessible and in an area with employment opportunities. The second is future growth – Wickenburg is considered part of the Phoenix Metropolitan Statistical Area, one of the fastest growing regions in the US.
The current market in and around Phoenix is growing.  Wickenburg provides the opportunity for purchasers to buy at a lower price point and to generate a positive cash flow upon purchase.